Who We Are
We make strategies, design & development
to create valuable products.
Influencer Marketing
Activate authentic influencers from micro to macro levels to reach loyal audience.
Influencer is also known as KOL, as in Key Opinion Leader. According to Forbes, an influencer has the power to influence the perception of others to do something different. Hence in influencer marketing, influencers have a combination of three key factors: reach, contextual credibility and salesmanship.
Influencer marketing, however, is not celebrity endorsements. An actor or athlete gets paid to promote a product. Since the consumers know about it, the effectiveness is limited. That said, some influencers do accept payment to endorse products. But these kind of influencers are not difficult to identify. Similarly, it is hard to maximize their impact.
The best influencer marketing should not be about money. A good social media agency knows that the influencers need something more than financial return: the influence. KOLs need the latest scoop in their niche to boost their own brand. We can plan a win-win strategy on this basis.
With more than a thousand influencer activations, we have cultivated an extensive database of KOLs. They come in three levels: micro, medium and macro. The database is the result of careful screening for creativity, engagement rate, and most importantly, relevance to different needs.
First, we understand your brand story, and the message you want to convey. Then we plan a win-win strategy by using your ready assets, to activate influencers without additional financial costs.
02.
Step 2:
Identification
We have convenient access to social media influencers in the region. We manually look into every one of them to make sure they are relevant to your brand before finalizing the list.
Our influencer marketing team facilitates the entire journey for you. This includes active communication and end-to-end support to maximize the impact of influencers. We also consider encouraging and respecting the influencers' creativity important to achieve better results.
We will compile an influencer marketing campaign report for you as an easy understanding on the results. The reporting process starts from objective definition to performance tracking, and finally ROI (return on investment) measurement.
Different from mass media, social media influencer is perfect for niche market. Followers tend to have more trust in micro influencers than the macro level ones. While they are easier to work with, they also have significantly higher engagement rate. Therefore brands can harvest a strong result with the minimum cost.
We keep updating our insights on influencer marketing.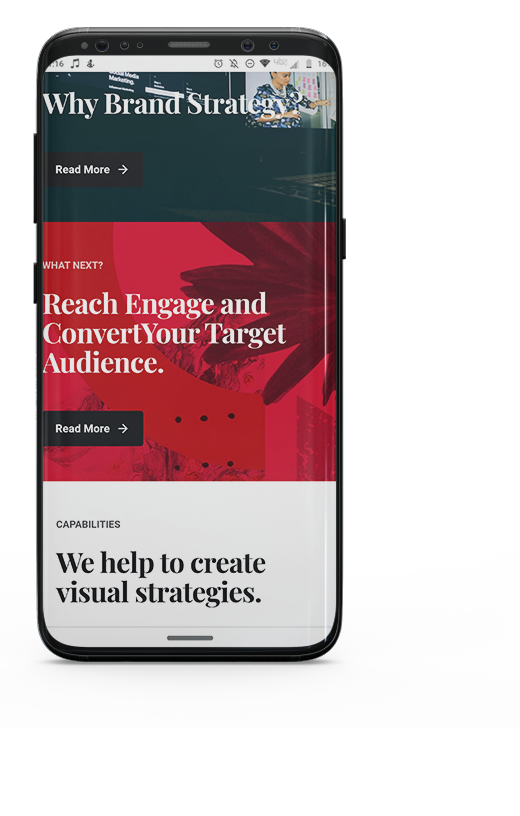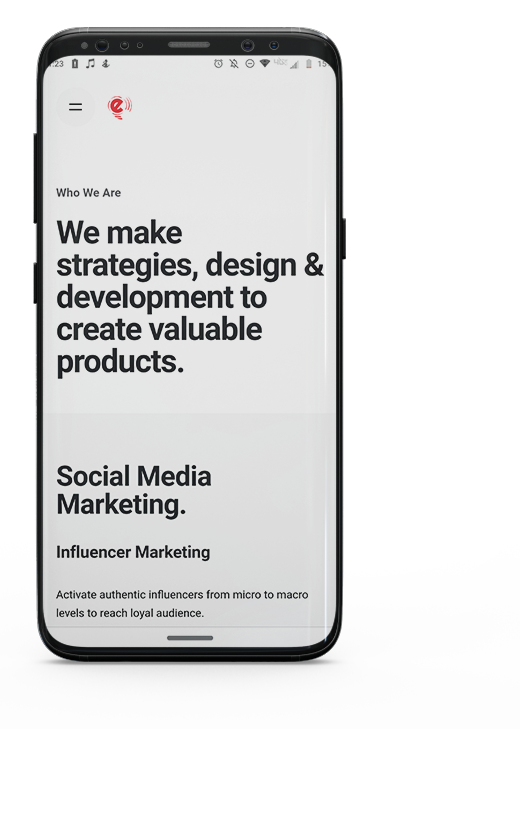 Everyone has a wildcard
Our Prowess
Qualitative, Quantitative, Web Groups, Analysis
Strategy, User Experience, Information Architecture, Design, Development, Search Optimization.
Consumer Insight; Brand, Communications & Creative Strategy
Campaign Development, Targeting Advertising Strategy, Fan Acquisition
We're all unique.
Our Capabilities
TV, Radio, Outdoor, Print, Direct Mail, Digital Marketing, Non-traditional.
Naming, Logos, Packaging, Design.
B2C and B2B Media Relations, Press Kits and News Releases, Positioning and Messaging, Community Relations, Influencer Outreach.
C'mon lol!
We do more than just schedule your social media posts
We offer a big picture in social media marketing that involves strategy planning, social media management, copywriting, video production, CRM, and social media analytics.
We analyze, strategize, and create your brand. It's our job to understand your unique marketing situation or what defines you as a unique business entity.
Thanks to our blue-chip brand experience, we can develop and position your brand to shine, through vivid creativity, smart strategizing, and apt messaging.
We also optimize brand-specific user experience from every conceivable angle.
When branding meetings digital. Evolve Africa makes it work We plan to help you realize all the benefits of a creative brand agency. Logo design, copywriting, graphic design, and web design – we're your best shot at this.
We define stories, start conversations, and create visual languages.
We're your creative thinkers.
We conjure ideas that make you laugh, make you cry, or slap you hard in the face.
We uncover the truth so simple. You'll be left wondering, "why hadn't I thought of this before."
Evolve Africa– "we could be that one thing your brand desperately needs."
We reposition confused brands, create new ones, refresh haggard ones, develop new identities, and guide you on how to market your business – from advertising, marketing, and designing, all through to complete rebranding.
Let's Collaborate
Ready to
work with us?